I really... REALLY... want pet chickens in the future. Why, you ask? Simply look at these pictures.
Chickens are obviously friendlier than one would assume, and are becoming popular pets.
This girl(boy) loves her(his) chicken. That MAY be a rooster. They can relate to each other, obviously,
in their lack of sexual dimorphism.
This man REALLY loves his pet chicken. Look at that expression of bliss. I'm jealous.
This sign is obvious proof that chicken owners love their chickens.
Not only is the owner's chicken MISSING but the owner plainly states that they are
"MISSING [their] PET CHICKEN."
No questions asked?
Here's a question... Why do I not already OWN a chicken?
This man loves his chickens so much, he's using them as a bra type cover up. Chickens are
thus loving AND concerned about your stylish wellbeing.
Some chickens are stylish enough on their own.
This strapping young chicken has grown itself an impressive beard, undoubtedly
to fit in with the indie culture that appreciates pet chickens so much...
Look at this dude struttin his stuff. Would you fuck with that? *I* wouldn't.
Chickens are in fact SO stylish, that some people have taken to imitating them.
Victoria Beckham is a a *repeat* offender.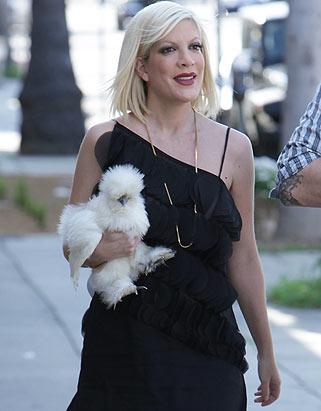 This chicken has been cross bred with a poodle, and thus
makes a very stylish carry-around elitist pet alternative to
tiny dogs.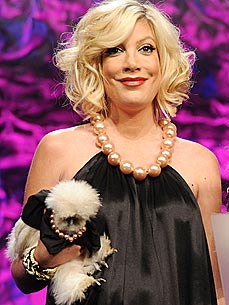 She even goes so far as to give it a matching outfit. AS IF that chicken
NEEDED accessories to be stylish.
We'll let this one slide. It's obvious that people just LOVE pet chickens.
And I obviously need to get one.